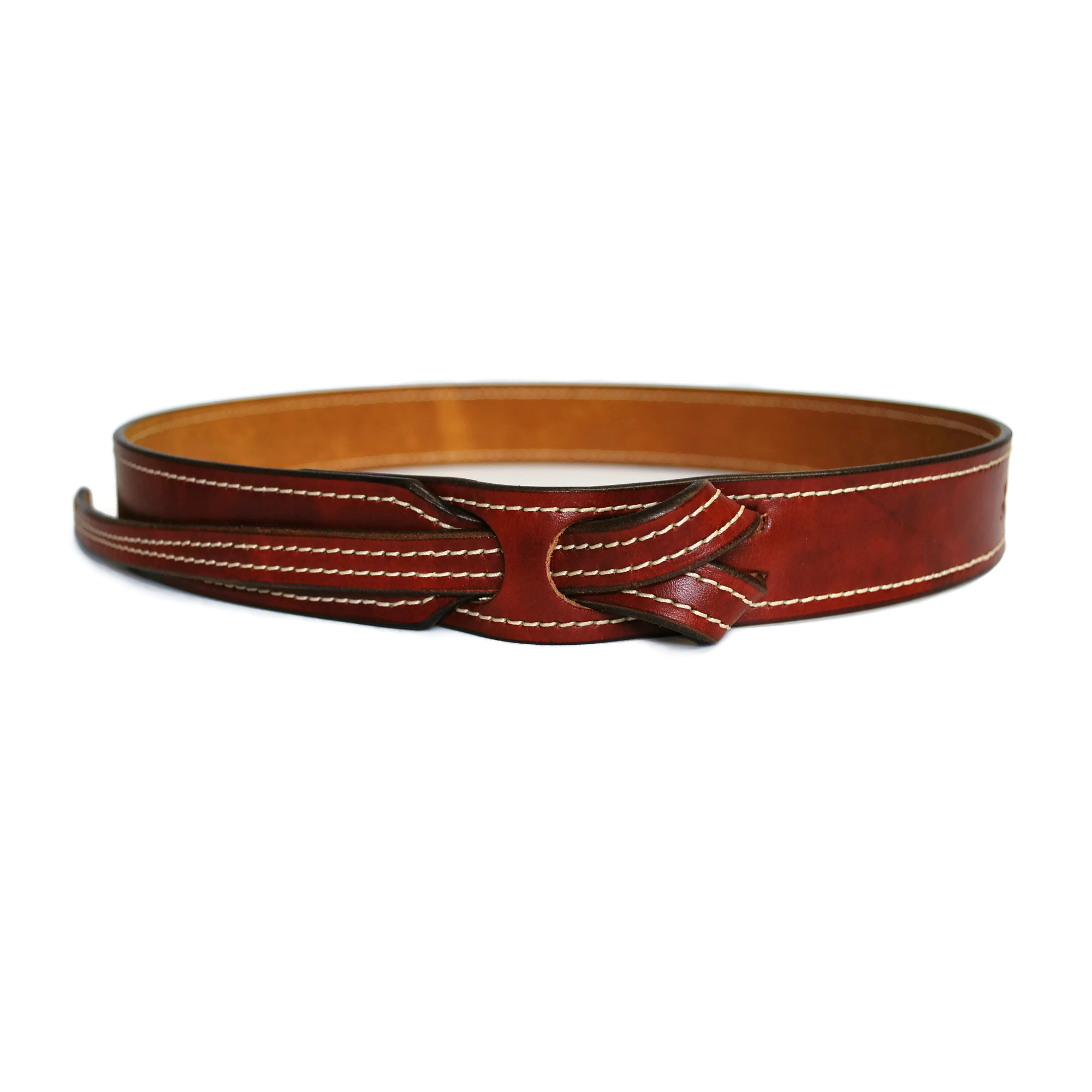 Brits Brown
Our signature Lombardi buckle-less leather belt. A bohemian beauty for sure. No buckle, just a looped twist to keep it tight.
Simple, beautiful, functional.
Only premium American grown and natural vegetable tanned leather used in our belts. The stitching style is similar to that used by famous saddle makers where functional utility was not only the goal, but the requirement.